Photos!!



Halloween!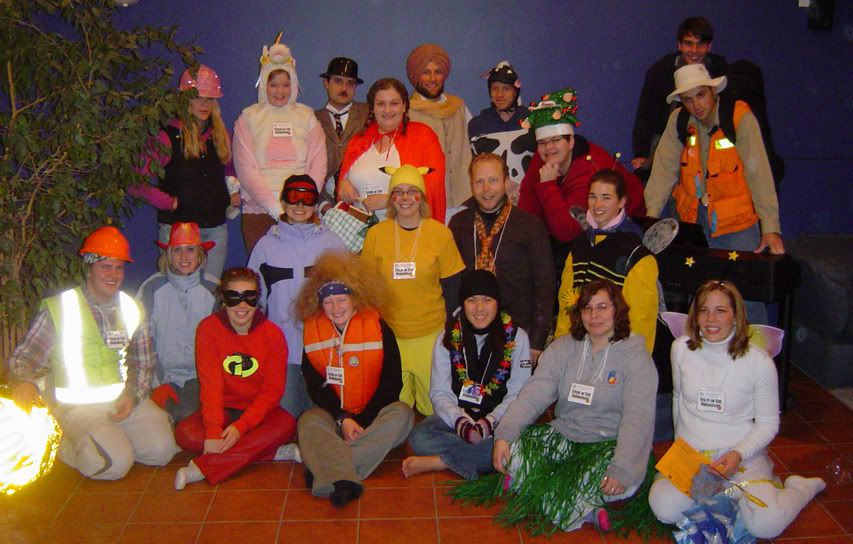 L-R, B-F:
Princess HardHat, Unicorn, Charlie Chaplin, Red Riding Hood, Terrorist... Yeah. In bad taste..., Cow, Me, Adventurer, SomeGuy,
Glowing Roadworker, Cowgirl, Snowboarder (Eleah), Pikachu, 80's Guy, Bumblebee (Terri-Lynn)
Elastigirl (Kendra), Hurricane Victim (Also in bad taste especially at the time), Amy and Pauline as Hulagirls, and a Fairy.

~*~

Birthday!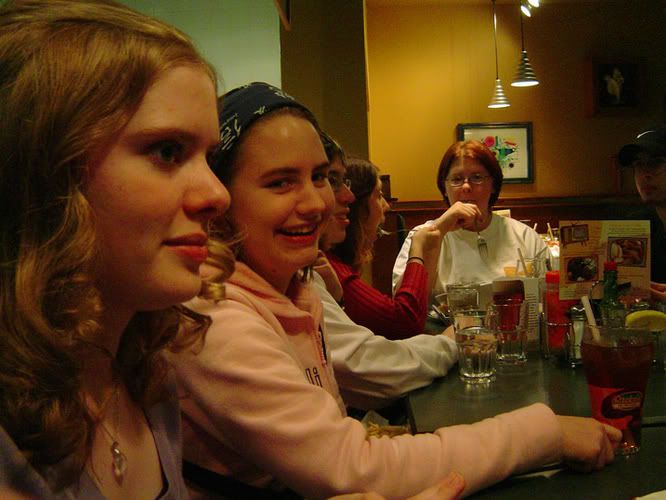 Jessie, Ricki, and assortments of other friends at Rickys Restaraunt!



Me on my 20th Birthday!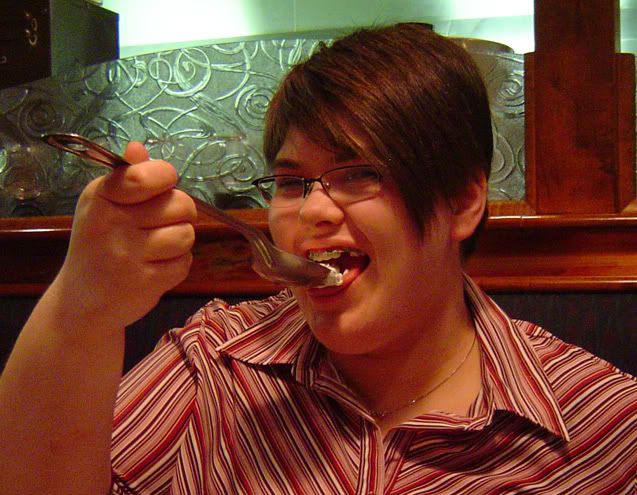 Me with a giant spoon filled with whipped cream on my 20th Birthday!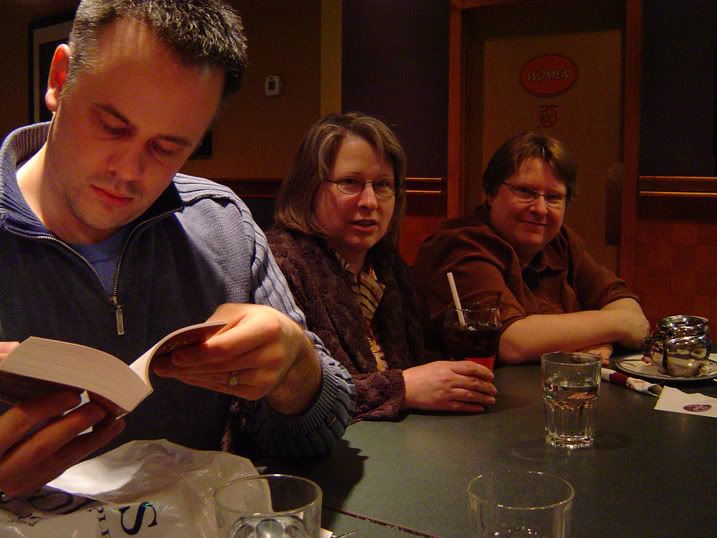 Paul, my Aunt, and my Mom.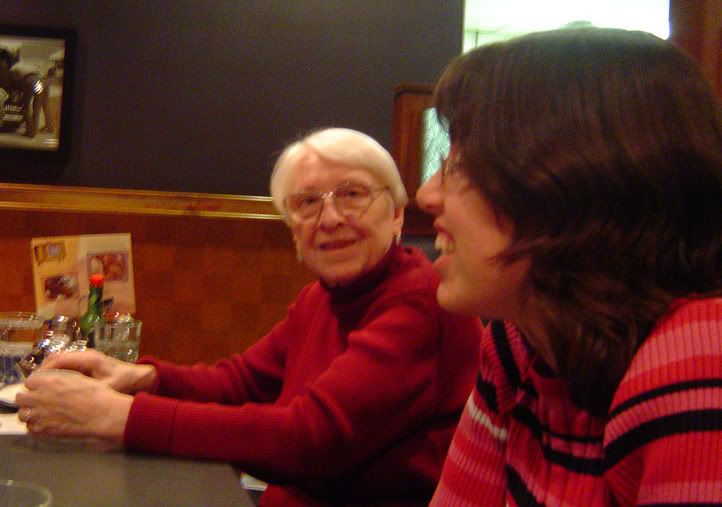 Lisa and my favouritest Grandma in the world!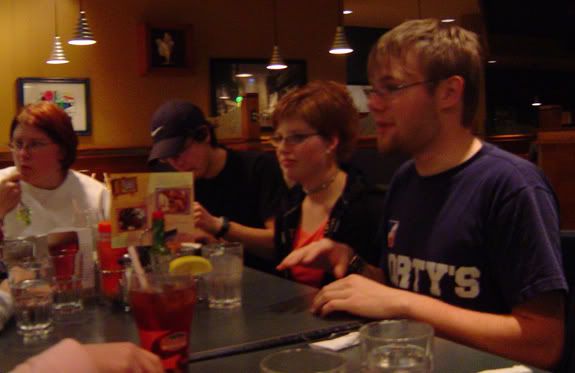 Shane and Cohorts...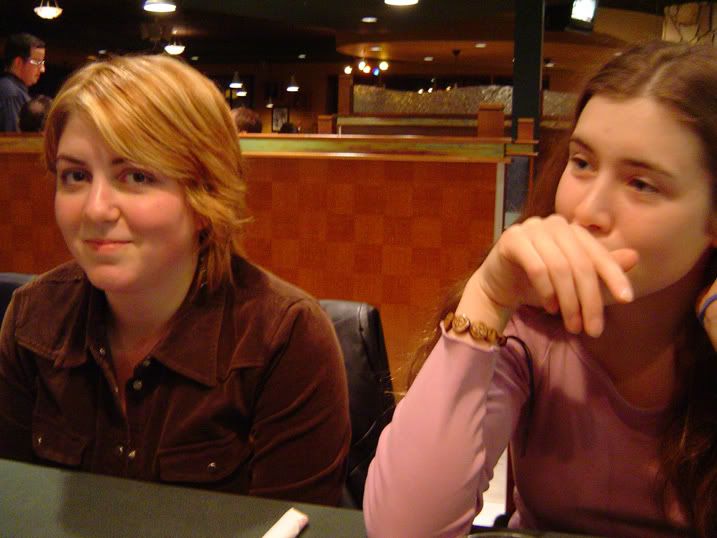 April and Kate

~*~

Random Photo!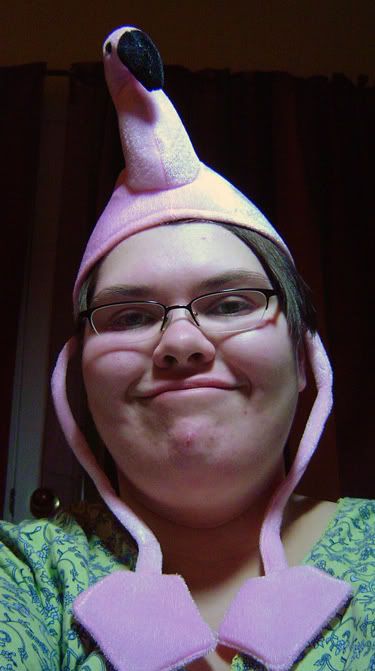 Me with my Greatest Ebay Find Ever - a Flamingo Hat. Fully pettable, though not something I'd put on my lawn.

~*~

Me as Santa and a Letter!



Me as Santa!!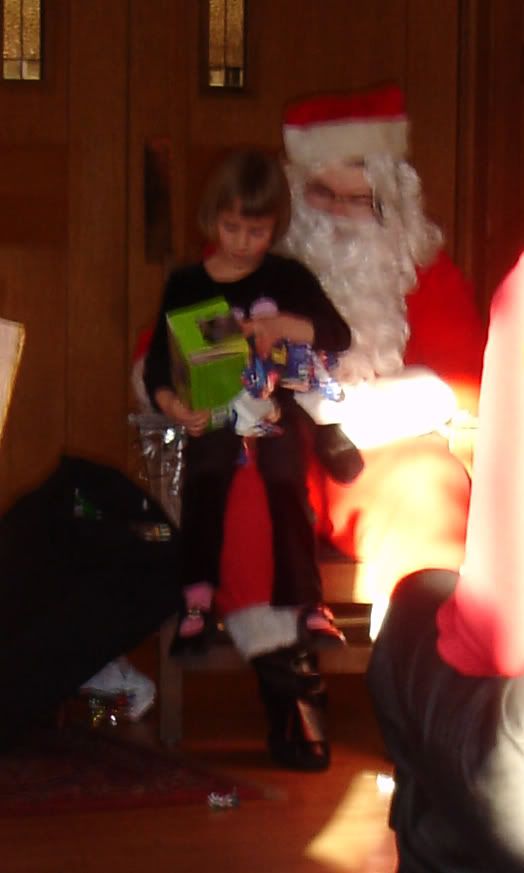 Action Shot Santa with Little Girl!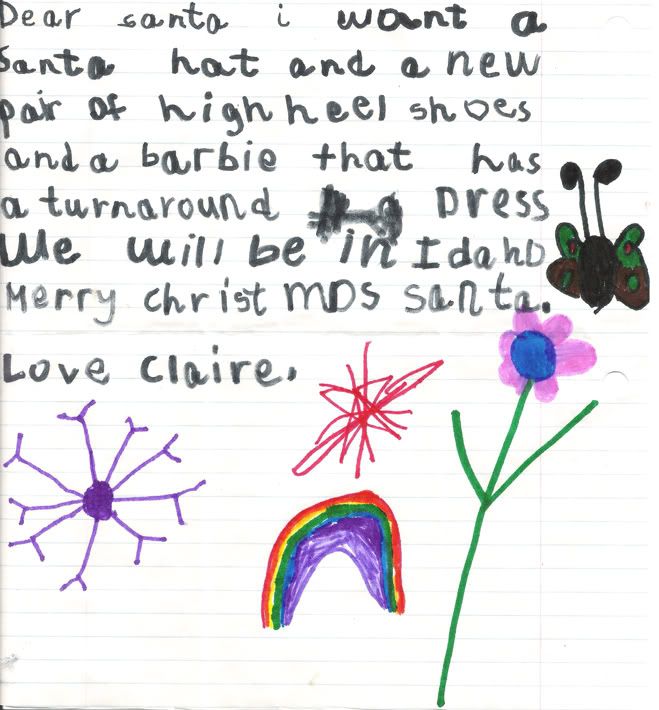 Another Little Girl's Santa Letter to me that shall be kept forever and ever!!


~*~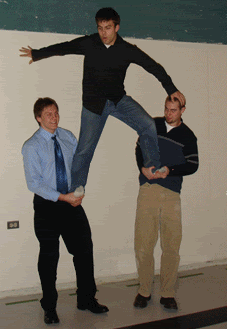 Completely formal activity, Cheerleading. Go, Mike, GO!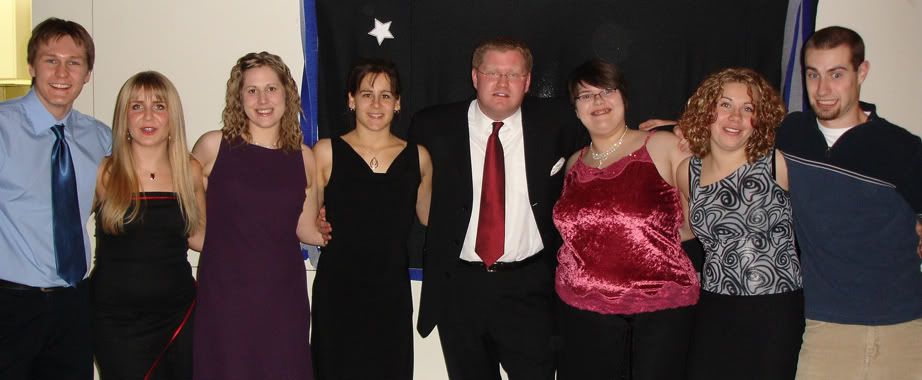 L-R: Terry, Gillian, Roberta, Jill, Quenton, Me, Kendra, Steve being a weirdo.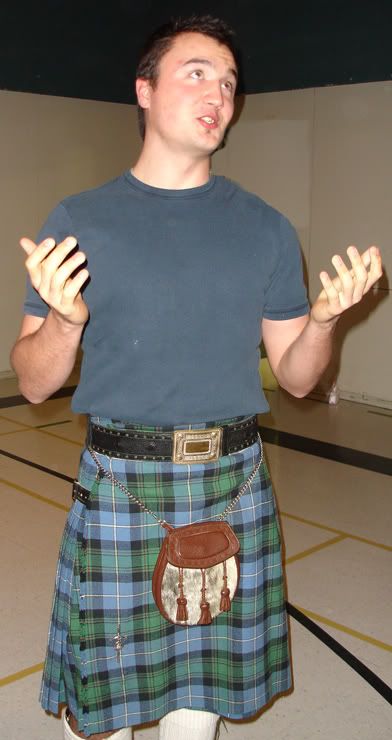 And starring Andrew as himself... In a pose that makes him look wise beyond his years. Just watch for the bread from heaven.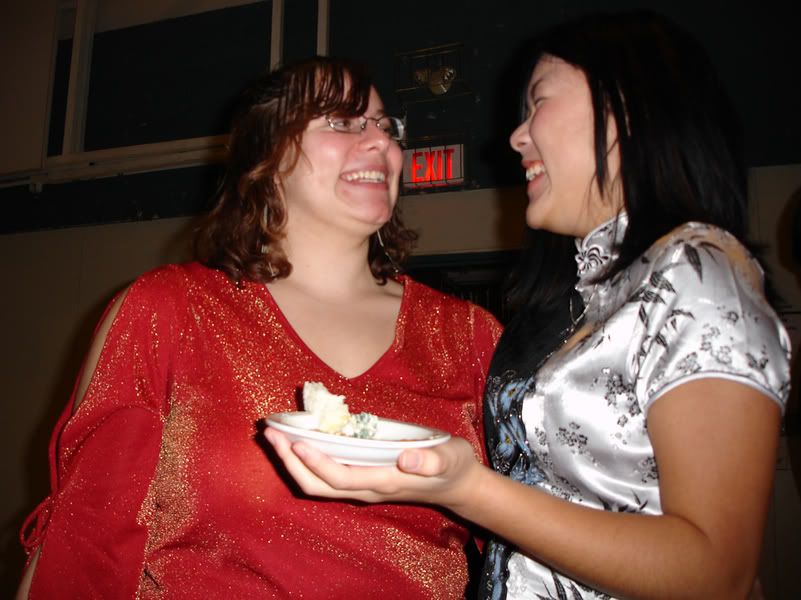 Amy and Pauline share a giggly moment.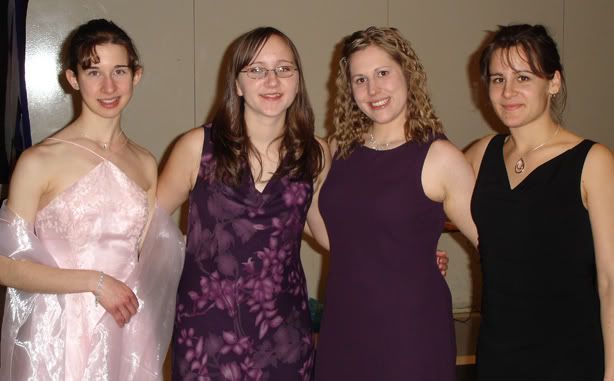 L-R: Terri, Miryha, Jill, Roberta.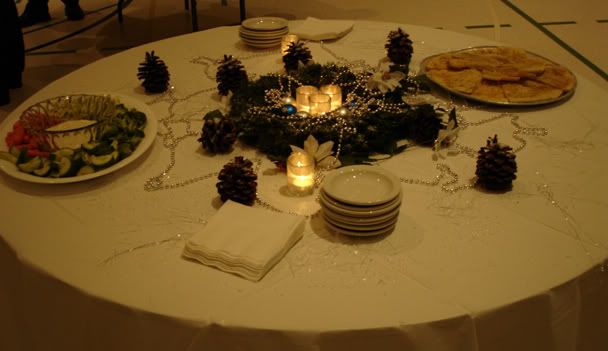 Low Budget Decor Volume I: Cheap Wreaths and Smelly Pinecones make Decorators Famous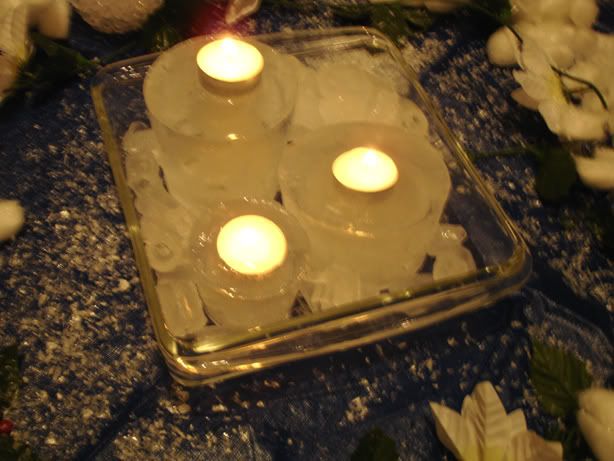 Low Budget Decor Volume II: Freezing Temperatures and Water are excellent Decor Ideas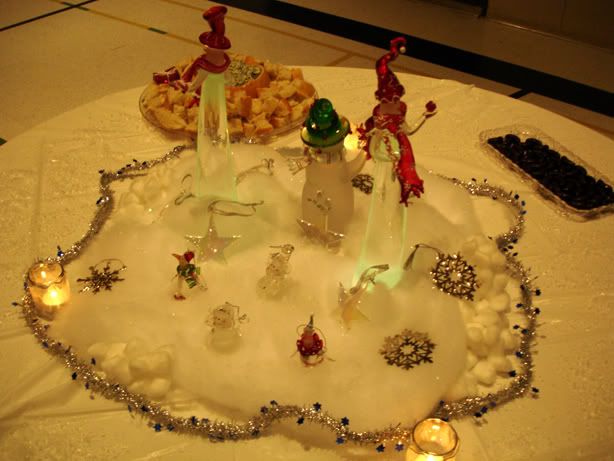 Low Budget Decor Volume III: Home Edition (Not on the IVCF Budget...)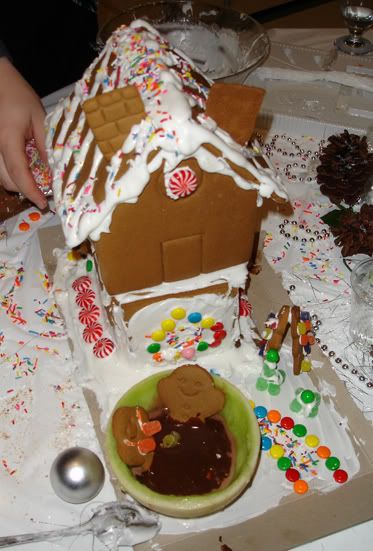 The Best Gingerbread Real Estate Ever, complete with MELONY CHOCOLATE HOT TUB AND ANATOMICALLY CORRECT GINGERBREAD SPEEDOS.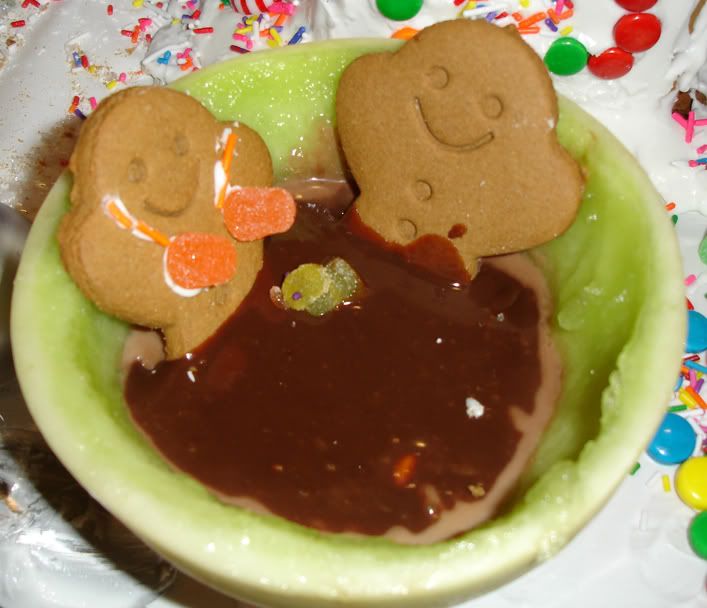 The Best Melony Chocolate Hot Tub complete with my idea - a jubejube Rubber Duck! Oh. Yeah.



Someone else's sub-par leet house decorating skillz.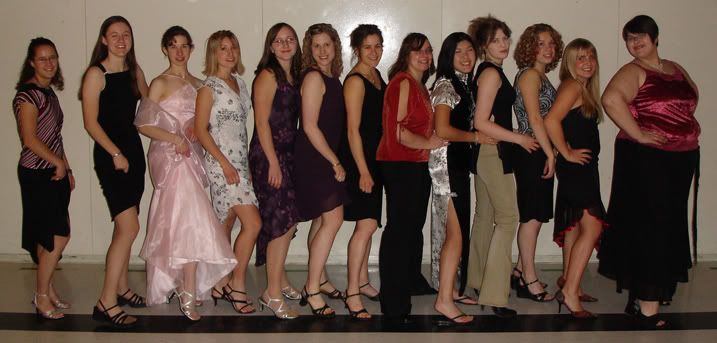 Showing off the Shoes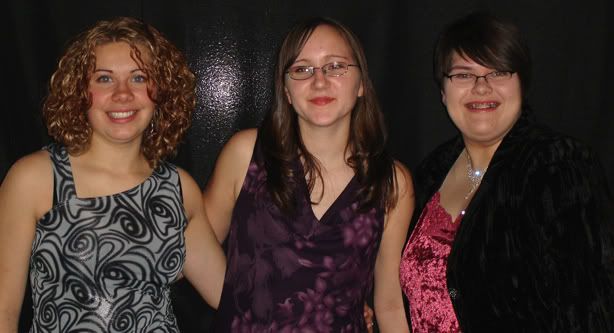 IVCF Executive Girls!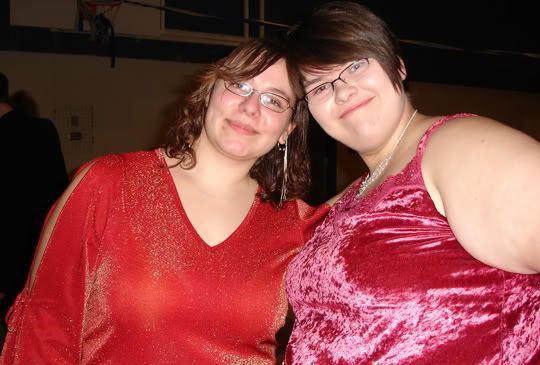 Me and Amy! <3<3



And Finally, me and Gillian. <3<3

That's all for now, folks. Be sure to tune in next time for more great photos. Final Thought? I'm really fat. *rays of hate directed at fat cells*